A wonderful ambience for a special dinner
Our vault cellar is always open for special occasions. Please inform yourself on our homepage or give us a call.
Enjoy a delicious Tatar hat, the Ranflüh Culinary feast or a fine Fondue Bourguignonne.
For groups of 15 people or more, we open our vault cellar at your desired date.
We are happy to take inquiries by phone +41 34 496 59 00 or by email to This email address is being protected from spambots. You need JavaScript enabled to view it..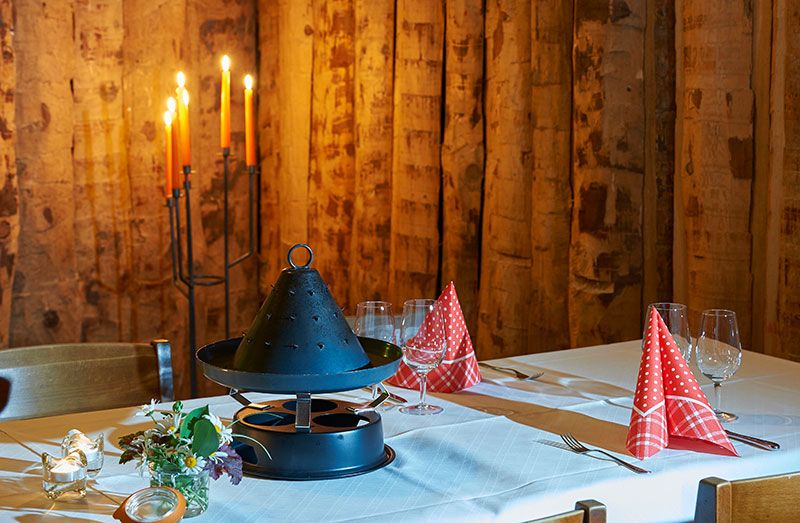 Tatar hat
The Tatar hat is one of our specialties. Tender meat, pineapple and french fries, all you can eat.
You cook the meat comfortably and with a lot of fun on the Tatar hat.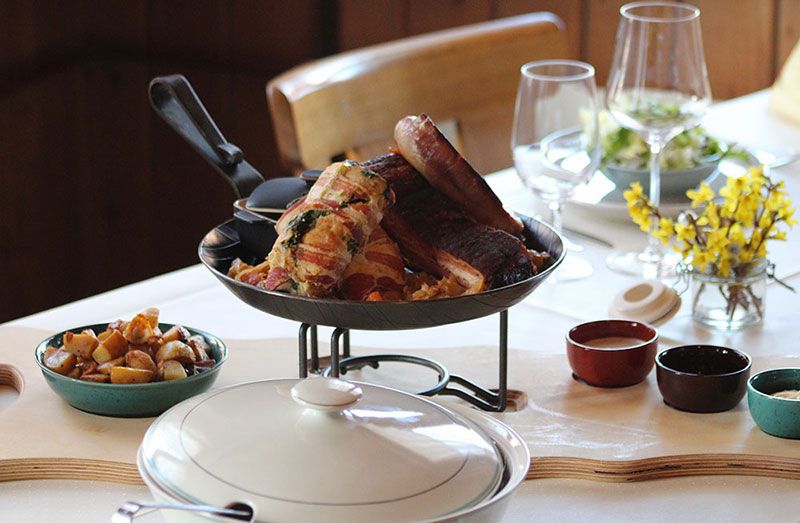 Culinary feast
For once something different.
Enjoy tender meat in large pieces. Everyone takes what he wants out of the pan. A chat among friends for a pleasant togetherness.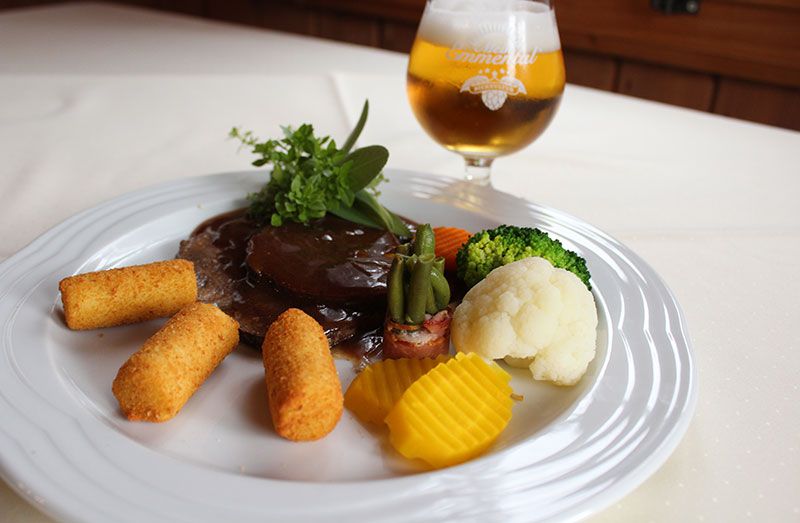 Beer tasting with Beer menu
A visit to the "Brauschüür" with interesting information about beer including tasting followed by a short walk (in winter with a torch) or a bus ride to the Emmental village Ranflüh and a Beer menu in Bären Ranflüh afterwards.
Would you like to give someone a special gift?
Then our event vouchers are definitely the right thing.